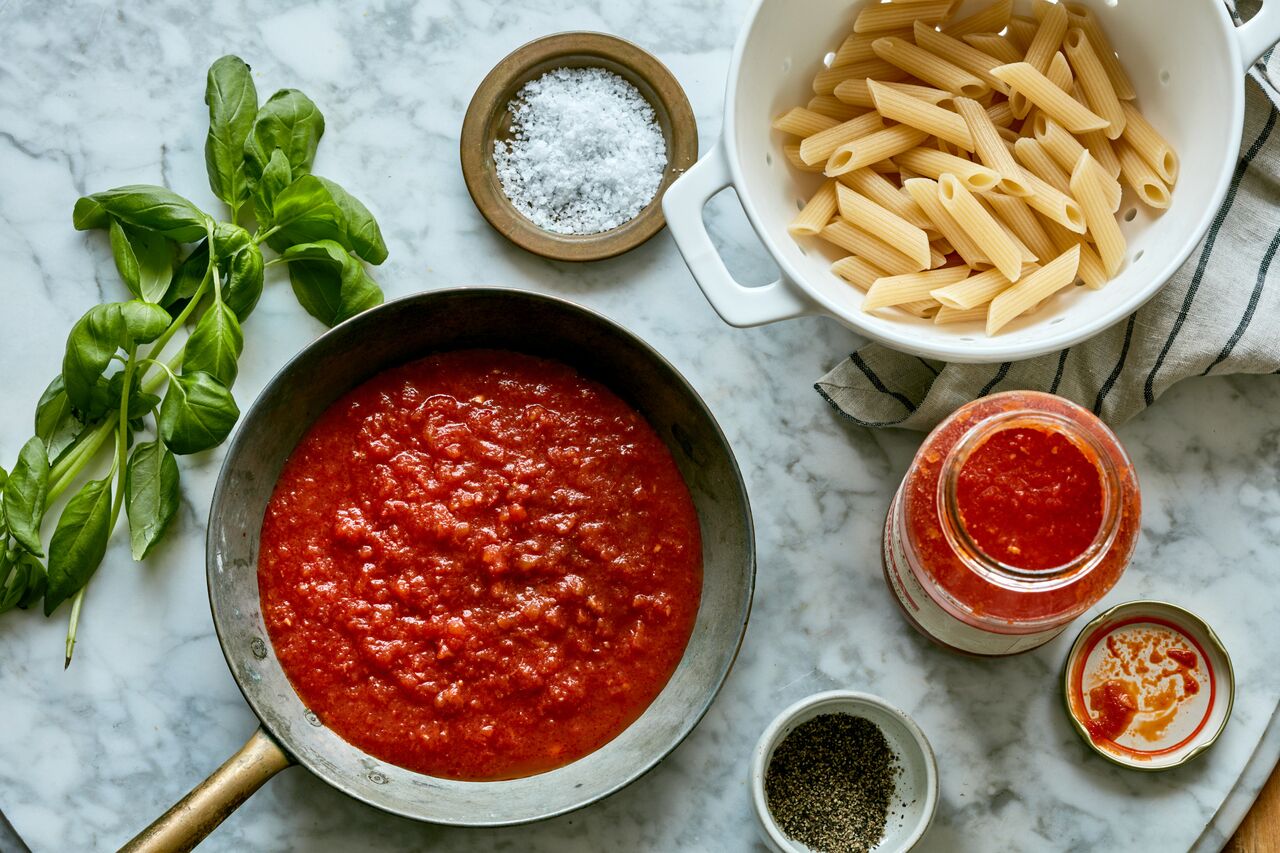 We have captured the experience of Angelini Osteria's favorite dishes in our products.
CONTACT
323-297-0070 Ext. 4
info@ginoangelinifoods.com
sales@ginoangelinifoods.com
Lemons are the secret to this rich yet delicate cream sauce, which is lighter and more flavorful than a typical Alfredo sauce. Our Limone's bright acidity complements dishes with chicken breast, shrimp, or salmon, and is best enjoyed with a glass of chilled sparkling wine. In the Osteria, Gino serves his Limone sauce over fresh tagliolini pasta with lemon zest, freshly ground black pepper, and chopped fresh basil. Freshly grated Parmigiano Reggiano is always a perfect complement to this unique sauce. This sauce is gluten free.
The thin, sweet skins of the pomodorini, or cherry tomatoes, give this classic tomato sauce a light and delicate flavor. Perfect in dishes like Veal Chop Milanese, or simply served over spaghetti with freshly grated Parmigiano Reggiano, chopped fresh basil, and a drizzle of extra virgin olive oil. This sauce is gluten free and vegan.
Our Arrabbiata is an assertive yet versatile sauce that highlights the use of crushed red pepper in Italian cuisine. This spicy sauce pairs well with chicken, shrimp, or sausage, and makes a perfect dipping sauce for fried calamari or a simple hunk of crusty, toasted bread. Or enjoy it as we do, sautéed with penne pasta and topped with chopped fresh parsley and a drizzle of extra virgin olive oil. This sauce is gluten free and vegan.
Amatriciana is a classic slow-simmered tomato sauce featuring guanciale, or cured pork. Gino's version is complex and flavorful, infused with smoky pancetta, sweet red onion, and a kick of crushed red pepper. The Amatriciana pairs well with lobster, egg dishes, and creamy polenta. Perfect when sautéed with bombolotti or rigatoni pasta and topped with extra virgin olive oil, chopped fresh basil, and freshly grated Pecorino Romano. This sauce is gluten free.